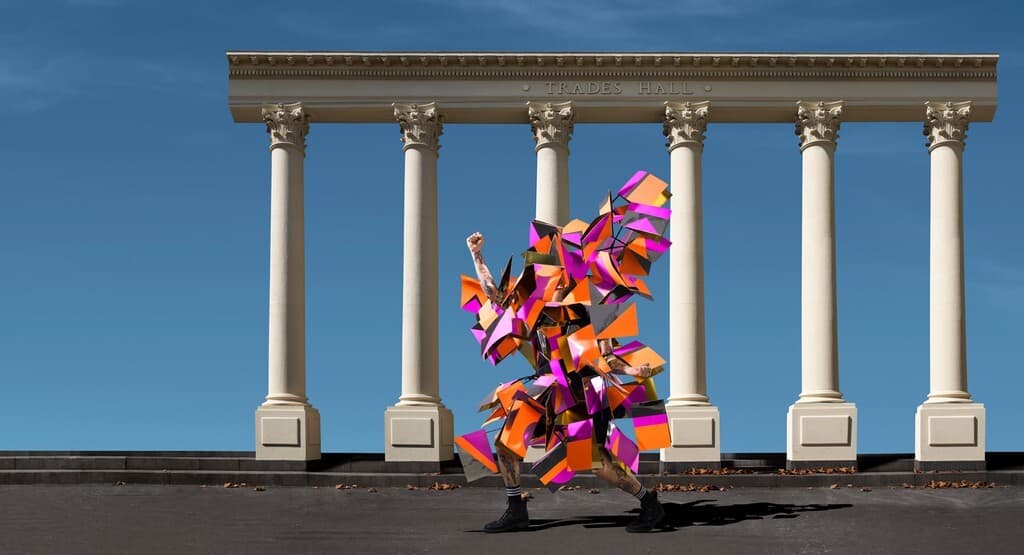 Melbourne Fringe Festival Awards 2018
Best Cabaret
Creatures of the Deep
Jude Perl: I Have A Face
Best Circus
Casting Off
Best Comedy
Bob Franklin – Yours Sincerely
Best Dance & Physical Theatre
Sonos
Best Kids Event
I AM HEAR
Best Live Art
Listening by Hand
Best Music
Polito x Visual Display
Best Performance
Bighouse Dreaming
Best Visual Arts
LOCKED IN
Best Words and Ideas
Floating Key Present: Reclaiming the Naming
Melbourne Fringe Living Legend Award
Susie Dee
For more information on Suzie and a list of previous recipients, please see here.
Spirit of the Fringe
SPIN!
Venue of the Year
The Melba
Best Emerging Artist
Supported by Quealy Winemakers
Lou Wall's Drag Race
The New Zealand Tour Ready Award 
Supported by New Zealand Fringe
The Boy, George
The NSW Tour Ready Award 
Supported by Sydney Fringe
Matriarch
The QLD Tour Ready Award
Supported by Brisbane Comedy Festival
10 Things I Hate About Taming of the Shrew
The SA Tour Ready Award 
Supported by Adelaide Fringe
Matriarch
The Summerhall Award 
Supported by Summerhall, Edinburgh
My Best Dead Friend
The WA Tour Ready Award 
Supported by FRINGE WORLD Festival
Cam Venn – Charles Horse Lays an Egg
AUTHENTIC DESIGN ALLIANCE Award of Merit
Supported by the AUTHENTIC DESIGN ALLIANCE
Cheng-yue Jia – Origami Lounger
Banyule Design for Circular Economy Award
Supported by Banyule City Council
Kristen Wang – Re.Bean: coffee Stool
Best Student Design
Supported by Tongue and Groove
Kayla Lim – The Bend
The Handsome & Co. Finely Crafted Award 
Supported by Handsome & Co.
Artesan Design – Symmetrical Assymetry
Emerging Designer Award
Supported by Craft
Kayla Lim – The Bend & Olas Design – GH Bike Rack
Production Ready Award
Supported by Like Butter
Darcy Zelenko – good Chair
Rakumba Award for Lighting Innovation
Supported by Rakumba
The Arrest – Keystone
Tait Award for Design Innovation
Supported by Tait
Nood Co – Iva Side Table
The Games We Play Award
Supported by the Abbotsford Convent
Eamon Riley – Bar-code
Award for Most Experimental Design
Supported by Melbourne Fringe
Figgoscope Curates – The ToTems
Access and Inclusion Award 
Supported by Arts Access Victoria
Have you tried yoga?
Best Emerging Circus Performer 
Supported by Theatre Network Australia's CaPT Initiative
Harley Mann – Social Staples
Best Emerging Indigenous Artist
Supported by Wilin Centre (VCA & MCM)
Declan Furber Gillick – Bighouse Dreaming
Best Emerging Performance Ensemble
Supported by Theatre Network Australia
DOG SHOW
Best Emerging Producer
Supported by MILKE
Tom Backhaus – Dazza and Keif Go Viral
Best Emerging Artist or Curator
Supported by SEVENTH Gallery
Kelly Yoon – Colliding Borders: Multiple Senses of Belonging
Best Emerging Writer
Supported by Emerging Writers' Festival
Madeleine Kerr & Karla Livingstone Pardy – OPHELIA/MACHINE
Evolution Award 
Supported by Arts House
wani Le Frere – Jana: Memoirs of a future past
Innovation in Culturally Diverse Practice
Supported by Multicultural Arts Victoria
Coburg Carnivale: nomnomnom
Market Ready Award
Supported by Regional Arts Victoria
HELL'S CANYON
Original New Circus
Supported by Circus Oz
Skye Gellmann – End Grain
Queer Development and Mentorship Award
Supported by Midsumma Festival
Erin Pattison, Samantha Andrew & Annabel Larcombe – Baby Bi Bi Bi
The Discovery Award
Supported by Melbourne Festival
Declan Furber Gillick – Bighouse Dreaming