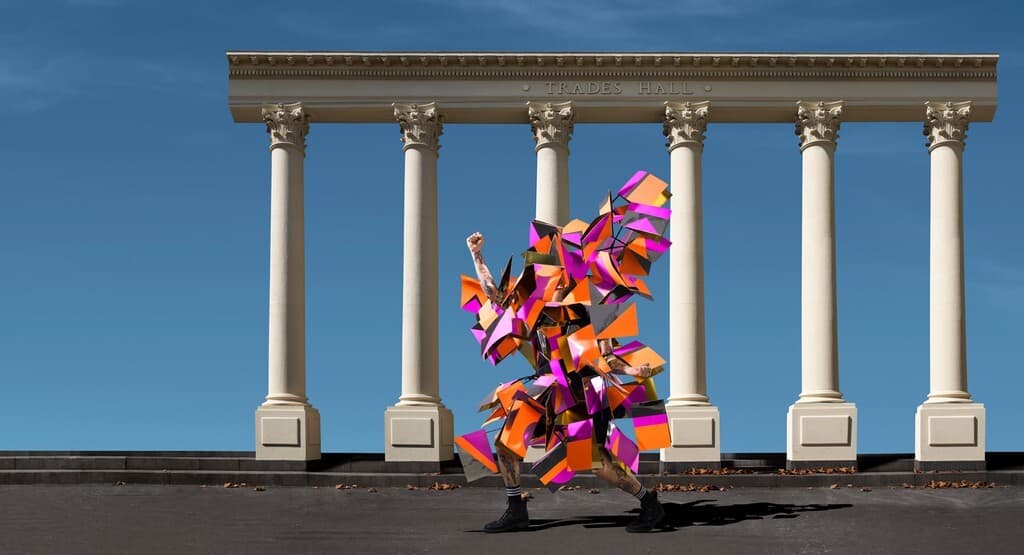 Melbourne Fringe Festival Awards 2019
---
Everyone's a winner, baby, that's the truth (yes, the truth). We mean it: if you took a punt and put your art out into the world, you're a winner in our eyes (musical artist Hot Chocolate agrees).
Take a look at the official award winners of the 2019 Melbourne Fringe Festival below.
Best Cabaret – BOOBS
Best Circus – YUCK Circus
Best Comedy – The Living Room
Best Dance & Physical Theatre – Surge
Best Experimental – The Power of the Holy Spirit
Best Kids – Mad as a Cute Snake
Best Music – The Unravelling
Best Theatre – I'm a Phoenix, Bitch
Best Visual Arts & Film – CRITICAL MASS @ BLAK DOT
Best Words & Ideas – The Unfolding of Benjamin's Misery
Best Emerging Artist
Scout Boxall: Good Egg
Best Feminist Work
Supported by MC Security
BOOBS
Melbourne Fringe Living Legend
Anni Davey
People's Choice Award
twenty-something
Spirit of the Fringe
YAY FOR CANE TOADS!
Sound and Technical Excellence Award
Supported by ALV Productions
Game Boys Cinematic Universe
Venue of the Year
Camp Conscious Collective
The New Zealand Tour Ready Award
Supported by New Zealand Fringe
PO PO MO CO presents Flutter and Flounce
The NSW Tour Ready Award
Supported by Sydney Fringe
I Still Haven't Found What I'm Cooking For
The Queensland Tour Ready Award
Supported by Brisbane Comedy Festival
Oliver Coleman: Poolside
The SA Tour Ready Award
Supported by Adelaide Fringe
Happy-Go-Wrong
The Summerhall Award
Supported by Summerhall, Edinburgh
Waterloo
The WA Tour Ready Award
Supported by FRINGE WORLD Festival
Poopie Tum Tums
Access and Inclusion Award
Supported by Arts Access Victoria
Qualia
Best Emerging Circus Performer
Supported by Theatre Network
Australia's CaPT Initiative
Georgia Deguara – YUCK Circus
Best Emerging Indigenous Artist
Supported by Wilin Centre (VCA & MCM)
Amos Roach – Neon Corroborree
Best Emerging Performance Ensemble
Supported by Theatre Network Australia
Oh No! Satan Stole My Pineal Gland
Best Emerging Producer
Supported by MILKE
Clare Rankine
Best Emerging Writer
Supported by Emerging Writers' Festival
Christopher James White – KIGALI2097
Children as Creative Collaborators Award
Supported by ArtPlay
Alex Morris – Kid-aoke
Evolution Award
Supported by Arts House
Waterloo
Innovation in Culturally Diverse Practice
Supported by Multicultural Arts Victoria
The Melanin Monologues
Market Ready Award
Supported by Regional Arts Victoria
Games Boys Cinematic Universe
Original New Circus
Supported by Circus Oz
Tully Sedorowjtsh, SOCIETY
The Discovery Award
Supported by Melbourne International Arts Festival
What Am I Supposed To Do? (WAISTD)
The Phantasmagorical Award
Supported by Temperance Hall
Alexander Powers, Time Loop I
Trades Hall Residency Award
Supported by Melbourne Fringe
Doors Shut
Young Creatives Award
Supported by SIGNAL
Daisy Nduta, Assimilate
Authentic Design Award of Merit
Supported by Authentic Design Alliance
WINNER – Joandita Centika – Anthropos
Commendation – Rachel McGuigan – form.fibre.future
Award for Experimental Design
Supported by Lovell Chen
Samuel Johnson sem designs – CAST
Award for Lighting Innovation
Supported by Rakumba
WINNER – SOZOU studio – Kohtaroh Maatsura
Commendation – Joandita Centika – Anthropos
CNC Production Award
Supported by Like Butter
Alex Lesniowski – Scimitar Stool
Design for a Circular Economy Award
Supported by Banyule City Council
WINNER – Darcy Jones – Brighton Beach 6PM
Commendation – Richardson Wait Eve
Emerging Designer Award
Supported by Craft Victoria
Tom Hewitt – Elk Dining Chair
Finely Crafted Award (Emerging)
Supported by The Shed
Cassie Carter – Thanks Hipparchus
Maker in Residence Award
Supported by FAB9
Phoebe Rogers – Bernard
Unite Exhibition Provocation Award
Supported by The Abbotsford Convent
Paul Savage – Treelights
Design Innovation Award
Supported by Tait
Kathleen Prentice – Bomba Chair