Radical Access
Radical Access launched in full in 2022, beginning a ten-year social change project in partnership with Arts Access Victoria that imagines a radical version of best practice accessibility for the independent arts sector and moves the conversation beyond the provision of access services into cultural equity.
Radical Access is a provocation for change and a call for accelerated action. We're talking commissioning bold new work by d/Deaf and Disabled artists, providing R&D opportunities for artists who identify as d/Deaf or Disabled, running a series of workshops, masterclasses, mentorships and of course, employment opportunities for d/Deaf and Disabled artworkers. All of this with the aim to significantly increase access and inclusion for d/Deaf and Disabled artists across the independent arts sector.
d/Deaf and Disabled artists are vital contributors to Australia's arts and culture, with unique perspectives on lived experiences that challenge and redefine aesthetics. But even still, artists with disability earn less than half the income of their non-disabled colleagues. Radical Access seeks to close that gap and have real impact on the lives and careers of all independent artists, artworkers and audiences.
FAQs
The first phase (2022-2025) of Radical Access includes:
Creating structures and resources to support artists who are d/Deaf or Disabled to be the drivers of change
Increasing the visibility of d/Deaf or Disabled artists into mainstream cultural life
Developing empowered, skilled and knowledgeable artists, arts workers and participants
Offering year-round opportunities for d/Deaf and Disabled artists to develop and present their work
Supporting artworkers through jobs at Fringe 
Create identified employment positions at Melbourne Fringe for d/Deaf and Disabled arts workers, including leadership development through customized professional development programs.
Support artists through an exciting series of new program and projects 
Offer large commissioning fees for mid-career d/Deaf and Disabled artists to present high quality outcomes at the Melbourne Fringe Festival
Provide Creative Development fees for d/Deaf and Disabled artists to generate new ideas
Provide professional development and mentoring for d/Deaf and Disabled artists
Create Community connections for d/Deaf and Disabled artists and arts workers
Support Sector Development through conversations and training to influence the practice of the sector including delivering a program of workshops and forums centred on the idea of Aesthetic Access, embedding access into the creative and producing process.
Building new audiences  
Establish a paid Radical Access Advisory Panel to connect the program with the d/Deaf and Disability communities, advise on accessible marketing practices, contribute to the Access Fund selection process, consult and contribute towards the ten-year vision of Radical Access
Develop Accessible marketing strategies and facilitate Access Services for d/Deaf and Disabled audiences
Establish an annual $20,000 Access Fund to distribute funds to support Fringe shows to be accessible
In each area of this program, we'll be providing accessibility as part of our delivery.
Radical Access will be a game-changer for Melbourne Fringe, our artists and the independent arts sector. For more information on how Radical Access contributes to Melbourne Fringe vision of a more accessible and inclusive organisation, please check out our Deaf and Disability Action Plan here.
For more information on the program, please feel free to email our Access Advisor Carly Findlay, at carly@melbournefringe.com.au or give us a call on 03 9660 9600.
Radical Access Conversations:
This is the first event under the Radical Access program. Watch the online discussion here, which is less of a Q&A and more of a Q&Q as we set our sights on the next decade of striving towards universal access in the arts.
This panel includes Caroline Bowditch (CEO of Arts Access Victoria), Carly Findlay (Access Advisor at Melbourne Fringe), Madeleine Little (Director of Undercover Artist Festival) and Joshua Pether (independent artist), and they  deliver industry-leading insights on the future of access and inclusion in the arts.
Recorded at the 2022 Melbourne Fringe Festival, Deaf and Disabled artists have come together in a closed space to discuss barriers and successes about the art making process. Coming out of these conversations were provocations for the arts sector and society at large. After all, the actions required to remove barriers for Deaf and Disabled communities sit with us all; so what can we, individually and collectively, commit to that will have a meaningful impact on the path to cultural equity?
Facilitated by Caroline Bowditch (CEO, Arts Access Victoria) and Carly Findlay (Access Advisor, Melbourne Fringe), this event opened the door to non-disabled participants and asked the Arts Sector to come in, to observe, listen and commit to change. Artists that took part in the discussion were: Anniene Stockton, Grace Jarvis, Janice Florence, Liel Bridgford and Penny Pollard.
You can listen to the conversations below, or the transcript can be found here.
This graphic recording of the provocations was done by Neurodivergent artist, Ashley Ellis. Image descriptions for it can be found here.
For International Day of People with Disability in 2022, we celebrated with a Melbourne Fringe Radical Access conversation.
This event centred artists with Intellectual Disabilities – a subset of the disability community who are often overlooked.
We heard about their creative practices, how the arts sector can create accessibility for artists with intellectual disability, what they need from arts organisations, the government and funding bodies to ensure greater support, and what they want to see celebrated this IDPWD.
Speakers joined from Arts Centre Melbourne, Arts Access Victoria, Back to Back Theatre and Emotion 21 – all friends of Fringe.
Radical Access Partners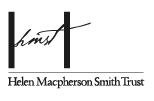 Program Partner