Melbourne Fringe statement on the Voice to Parliament referendum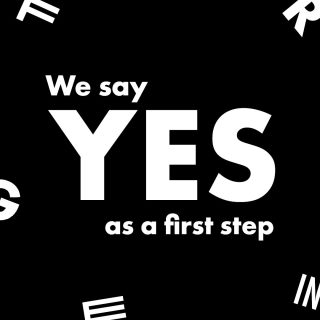 Melbourne Fringe respectfully acknowledges the traditional custodians of the land on which we hold our Festival and events, the Wurundjeri Woi Wurrung and Boon Wurrung people of the Kulin Nations.
We acknowledge this land has been a place for telling stories for thousands of generations.  We acknowledge that sovereignty was never ceded. And we stand beside First Nations people and communities, now and always.
As an organisation, Melbourne Fringe supports the YES case in the upcoming referendum on the Voice to Parliament, as a first step in a process that must include Treaty and Truth-telling. All three steps together are necessary to bring our country closer to the place we aspire to be.
The Melbourne Fringe umbrella is broad. We are a space for democracy and an exchange of views. In the conversations we've held with staff and Board it's clear the vision for better is shared, yet differing opinions on the best way forward exist. We hold them all with respect.
With the referendum taking place during this year's Festival, we encourage everyone in our Fringe community to show support by listening, learning and seeing a show or two by some incredible First Nations artists.