A record breaking year for Melbourne Fringe Festival
The 2022 Melbourne Fringe Annual Report has dropped – and sure, maybe reporting isn't the sexiest part of what we do, but this is a pretty special one.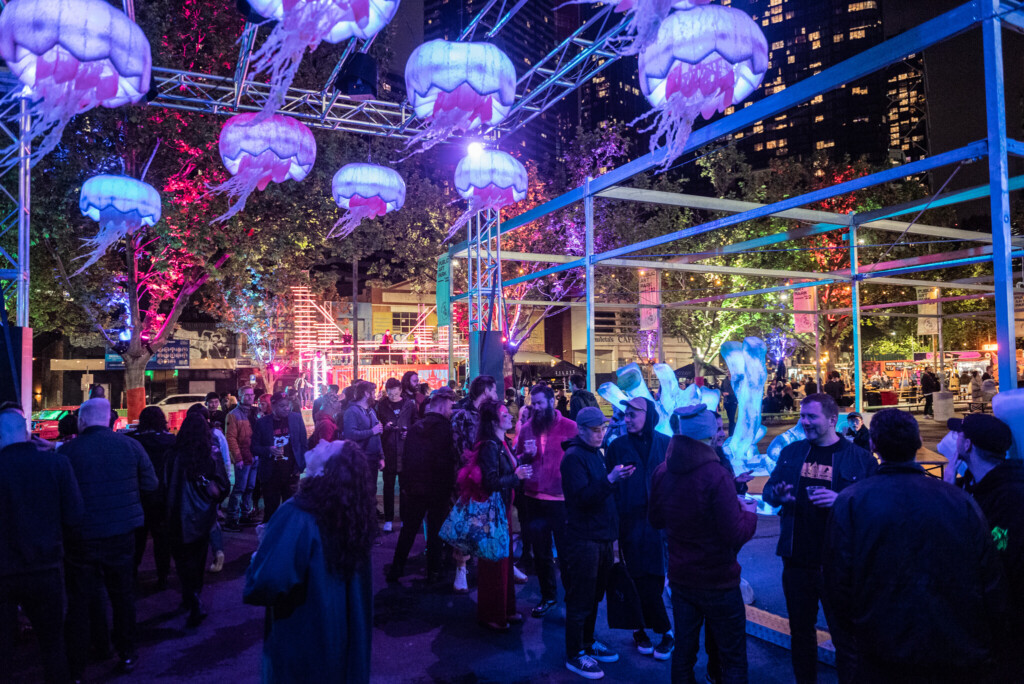 The report captures forevermore the massive artistic contribution made by independent artists through our 2022 Festival, as well as the significant impact the Festival had on the city and its economy.
In 2022, Fringe audiences spent nearly $23million on local business during the Festival (including stimulated local spend) – a cracking number, and over $10m more than the last time this impact was measured in 2018. For every $1 of core funding we received from the State Government of Victoria, we delivered a monetary return of almost $44 to the Victorian economy. Huge! We're proud to share these numbers, highlighting just how important open access cultural events like the Melbourne Fringe Festival are to the economic health of our city.
Artists were direct recipients of the Festival's economic force too, as we delivered some seriously significant commissioning opportunities through our Fringe Fund, easing financial pressures on artists at a time where it's increasingly difficult (and expensive) to make art. Our Annual Report documents how the Fringe Fund gave nearly $1 million in cold hard cash directly to artists through a range of commissions, grants and bursaries that spotlighted the work of some of our very best and brightest talent, and dismantled barriers to access for marginalised communities. And it couldn't have happened without our wonderful supporters.
Audiences definitely got the memo that 2022 was a big one, flocking in droves to the first IRL Fringe in three years, and pouring more than $2.5m into the box office to purchase more tickets than ever before. Headline events brought in tens of thousands of people, plus there was a 25% increase on sales for independent events, demonstrating that as the Festival grows, so too does the capacity for independent artists to reach new audiences.
Our economic impact was captured for us by independent evaluation agency Culture Counts. They surveyed over 2500 respondents to glean all this delicious data, and give the Melbourne Fringe Festival a Net Promotor Score – a globally-recognised score that tracks customer satisfaction and loyalty – of 70, an excellent result that speaks to the Festival's position as one of Melbourne's most-loved artistic events. For comparison, the Net Promotor Score of Apple is only 68. We love our audiences, but it's nice to know that they love us too.
Like all live performance, festivals are ephemeral – once they've happened, they're gone, and we're onto the next one. This Annual Report is our record of every little thing we (along with thousands of independent artists) did, documenting for posterity the huge impact we've made on artists, audiences, the economy, and the cultural life of our city.