Star Spangled Banter
This dance is 100% political and 100% absurd.
Created and Performed by: Jonathan Homsey
Outside Eye: Anton Rivette
Featuring: the philosophy of Dr. Philipa Rothfield
Star Spangled Banter laments, salutes and magnifies homogenised anthems. Using the national anthems of Australia and U.S.A as a starting point, this solo by Jonathan Homsey creates a vocabulary of somatic oxymorons.
Star Spangled Banter unpacks and negotiates political urgency from his lived experience of the 1997 handover of Hong Kong and American patriotism. Fuelled by the philosophy of Dr. Philipa Rothfield on the corporeal uncanny, this work unravels how cultural and political phenomenons sit within our body and how we can expunge them one booty-shake at a time.
This project is amplified by Melbourne Fringe as part of the Cash For Creatives Program.
Warning: Contains some nudity, moderate coarse language, potentially triggering content or themes, including Sexual References, War, Mental Health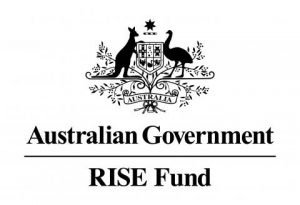 Reviews
"As a dancemaker, he is more a maker of art, a synthesiser and adventurer, blurring forms and identities into a kind of aesthetic pan-humanity. I Am Maggie is worldly, resolutely modern and comfortable in its skin(s). " - Paul Ransom on I Am Maggie, presented in 2020 Melbourne Fringe for Arts Centre Melbourne Take Over.