What rhymes with orange?
The hard questions. No answers.
Written by: Isabella Perversi
Directed by: Alanah Guiry
Performed by: Isabella Perversi & Fabio Motta
A tender and funny two-hander following an ordinary couple simply trying to survive their relationship.
Things started out pretty regularly for Rosie and Tom, but they soon learnt the hardest lesson of all. And while they bicker and banter over the little things, it's what's not being said that's really troubling them. What happens to a relationship when it is held together not only by love, but also by secrets, shame and guilt?
Nominated for a Green Room Award for Performance (2021) and Best in Theatre at the 2020 Melbourne Fringe Festival for her debut play EMBER, Isabella Perversi now presents What rhymes with orange? - her intimate new work about modern love and sacrifice, set amongst the seeming randomness of life.
Filmed by Mad Hatter Films and streamed to you, so you can experience it right from the comfort of your own home!
This project is amplified by Melbourne Fringe as part of the Cash For Creatives Program.
Warning: Contains moderate coarse language, sudden loud noises, potentially triggering content or themes, including Abortion, Mental Health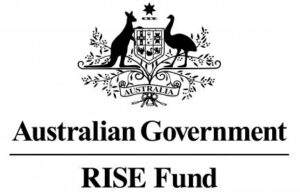 Reviews
"Compelling!" - Collage Adelaide (EMBER)
"Riveting writing, direction and performance" - Sometimes Melbourne (EMBER)
"Perversi's performance is nuanced and multi faceted" - Barry Hill (EMBER)